Thank you for visiting this website. This site is intended as a communication tool for anyone seeking an Art Director / Set Designer. I have worked in these capacities in a variety of states and cities. I currently reside Los Angeles and Hollywood Florida, and now work primarily in film and television. I have a Master of Fine Arts in theatrical design, and have experience in both the professional and educational arenas. In addition, I have extensive Scenic Artist experience. For full resume and portfolio click the links on the left.
---
Here are just a few samples of past work
"Polos Opuestos"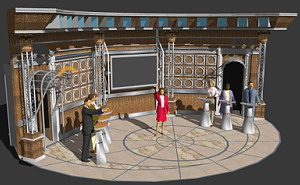 This set was created for the launch of the New Spanish Television network Sbs/Mega TV (Spanish Broardcasting System). I designed several sets for their initial programming.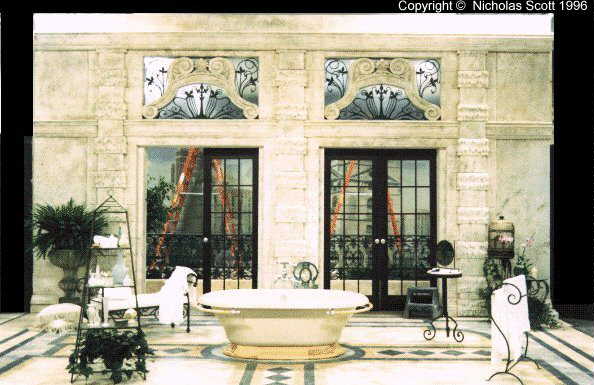 This is the set for a "Silkeffects" Commercial with Angie Everhart. The set was Built by Propmasters of Miami and shot at their studio. In addition to the design work, I also did a lot of the sculpting for the walls, and marble work on the floor.
Romeo & Juliet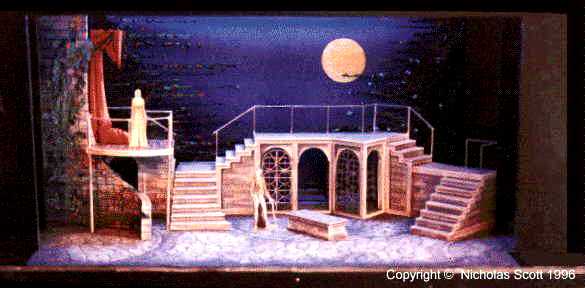 Model for Romeo & Juliet done for the Florida Shakespeare Co. (now Gables Stage) This production ran at the Colony Theater on Miami Beach.
Baychester Avenue -The Bronx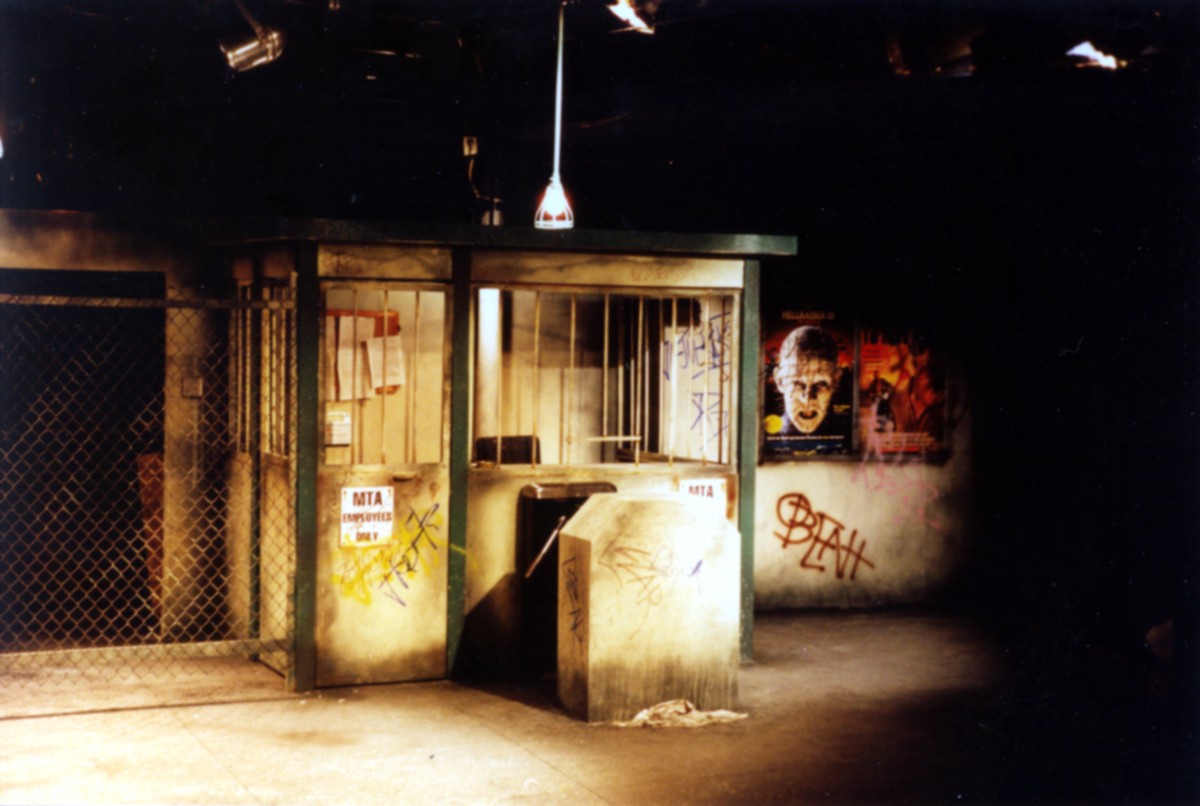 Set for Baychester Avenue--the Bronx done for the Playwright's Center in Chicago. This theater produced new works on a shoe string. The budget for this show was $300.
Rendering for Tales of Hoffman Act III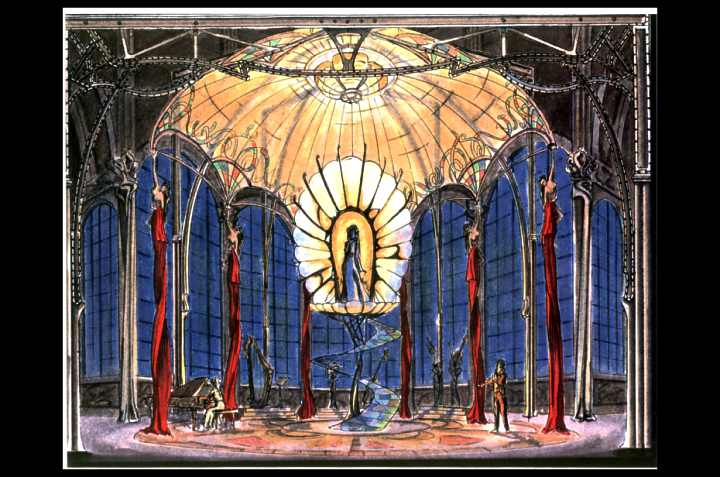 This Rendering for "Tales of Hoffman" Act III was done using paper and markers. I now do most rendering on the computer. This enables the files to be exported to a variety of output methods.
Click image to view all renderings for this design.
Rendering for Comcast event trailer project.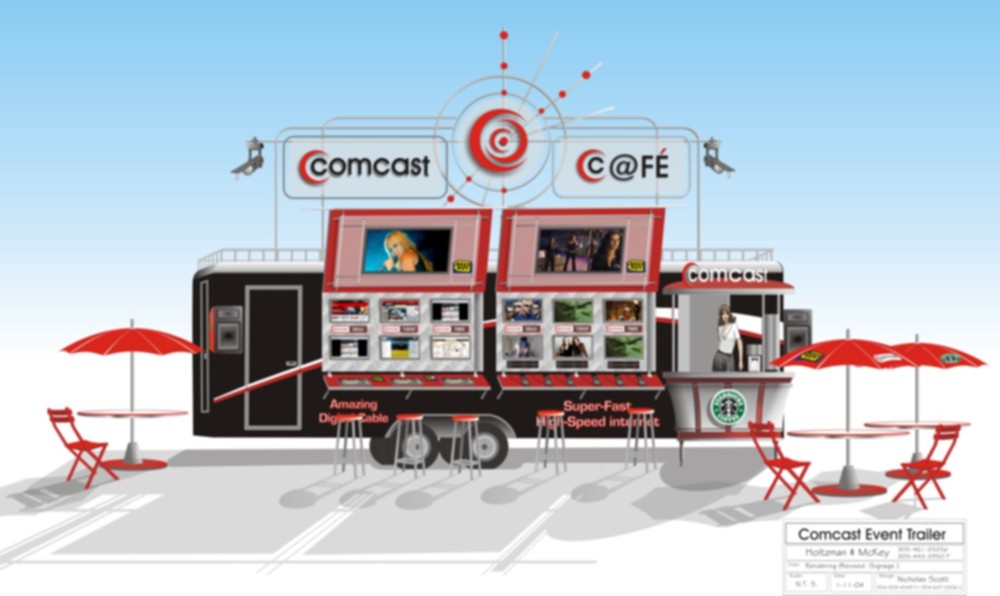 This is a concept design for Comcast Inc. These trailers are placed at large event venues to promote Comcast's products. This image was drawn in AutoCad and rendered in CorelDraw.
For more samples click on PORTFOLIO